Innovation and flexibility are key aspects of a successful business. For this reason, our team has been working on new functionalities and on developing their personal skills. As in previous months, we would like to present you an overview of the changes and improvements made within SpectroCoin.
Accept XEM through Payment Buttons
Collecting payments seamlessly and securely instead of sweating behind the keyboard while writing lengthy code lines sounds too good to be true? SpectroCoin is simplifying payments by providing you with Payment and Donation buttons, which allow you to accept bitcoins, Dash and now, XEM.
All you need to do is to add a simple HTML code snippet to your website or personal blog and your clients can checkout with one-click. No side-coding, no prolonged sign-up processes, no specific requirements per country (payment buttons are available internationally) - just a quick way to accept crypto payments. Learn how to create your first payment or donation button here.
We believe that a minimal setup and the simplification of online payments can increase your website's conversion rates and, at the same time, make the checkout process faster and more efficient.
Free Tether wallet
Released during February, the SpectroCoin Tether wallet gives our customers the option of sending USD across the blockchain while avoiding the price volatility common to cryptocurrencies. At SpectroCoin, the Ethereum-based Tether (USDT) is available, meaning that all advantages of the Ethereum blockchain are accessible to users.
Clients can already send and receive USDT from/to SpectroCoin and other platforms. Please note that, due to the blockchain in which the transactions are carried out, the transaction fees are paid in ETH. Therefore, make sure to have funds on your ETH wallet.
The only preparation required is checking if the wallet you want to use to send or receive funds is a Ethereum-based wallet, since this is the type supported by SpectroCoin.
On SpectroCoin, it is already possible to exchange USDT with Bitcoin (BTC) and Banker (BNK) tokens but, if you wish to trade your USDT with ETH, Dash or XEM as well, you have the option to do so on Bankera's exchange.
The next steps include expanding functionalities so that our users can have even more payment options within their reach. Merchants will also be able to enjoy the features of the latest addition to our crypto portfolio through SpectroCoin's API.
While SpectroCoin development team is working on new functionalities, we encourage you to revisit the SpectroCoin is Bringing a Stablecoin to the Platform blog post to learn more about the Tether coin.
New Android App updates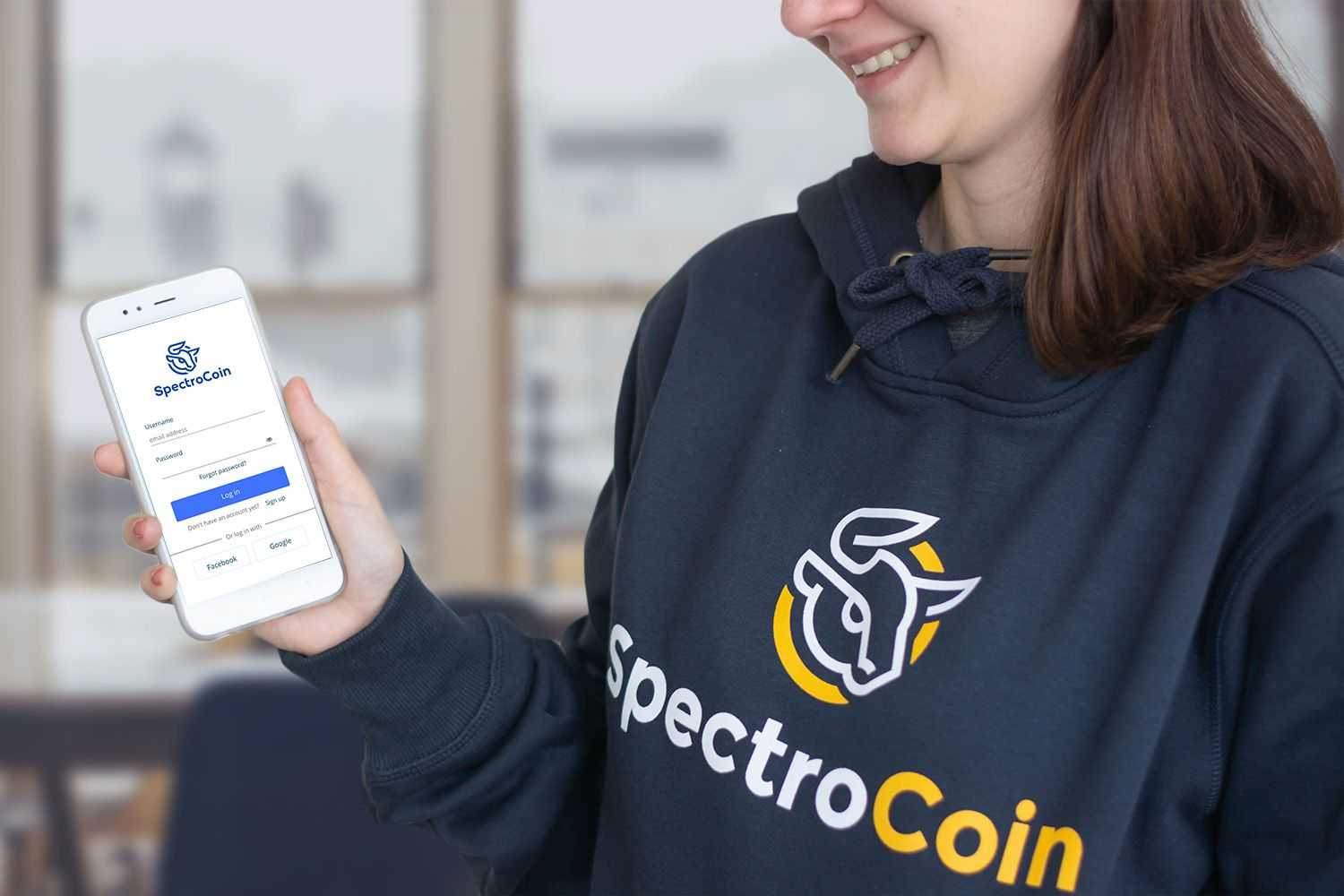 Many of our users like to access and operate their blockchain wallet from anywhere, using our mobile applications whenever possible. In order to help them manage cryptocurrencies on a daily basis, SpectroCoin has recently presented the 1.7.0 version of its cryptocurrency wallet for Android devices.
One of the first aspects users will notice is the new design, which includes an improved interface and wallet management. Other updates include the support to BNK and USDT, a feature our clients had been waiting for. Check our blog post if you want to know more about the new Android cryptocurrency wallet.
We also want to know your opinion on the update! Drop us a message in our social channels telling us which new functionalities you liked the most and which ones you want to see next. We are looking forward to hearing your opinion!
Learn faster
Our website and mobile applications offer a number of services to help you manage your cryptocurrencies and fiat accounts. Sometimes, you might find yourself a bit overwhelmed and in need of some clarification about a topic or another. Thinking of that, SpectroCoin's team has not only updated the Help section but has included a new feature: the quick answers.
The quick answers, as the name suggests, give short information about a variety of questions related to SpectroCoin and its services. Some of them are "What is Bitcoin?" and "Why do I need to verify my account?".
While the complete answers provide more detailed information, users can opt to check the quick answers when in a hurry or to confirm that they will find the information they are looking for in that specific page.
Connecting the dots: risk mapping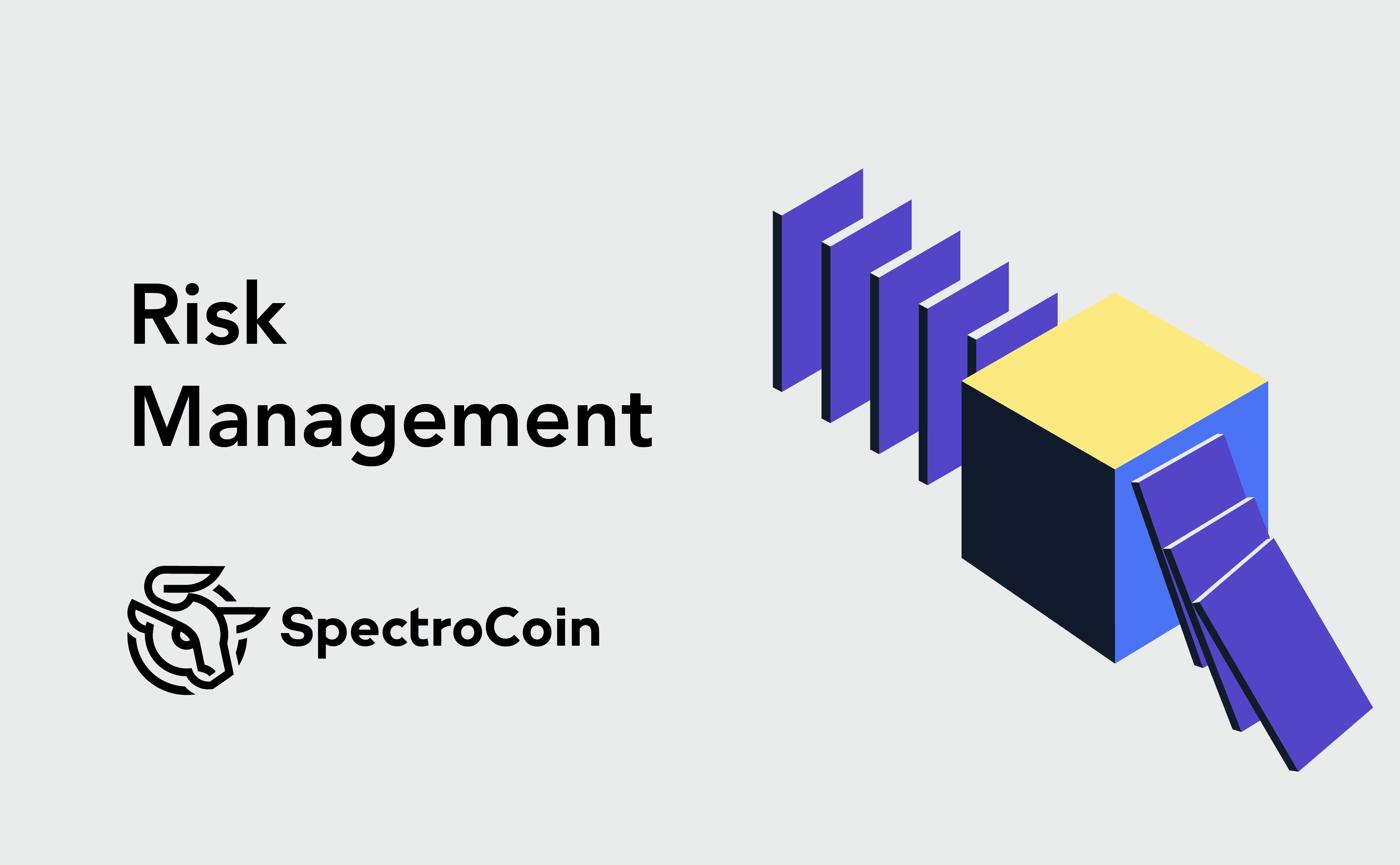 The blockchain technology is here to stay. This means that all business aspects, including security, have to be developed to stay on par with it. For this reason, keeping SpectroCoin's platform safe is our top priority. This involves not only the technical aspects of shielding our platform against cyber attacks, but also preparing our team to manage risk on a daily basis.
We believe that understanding the company's exposure to risk and how to manage it will give us various options on how to deal with potential problems. For this reason, our AML team is undergoing Risk Management training in order to improve our processes. A thoroughly prepared team will be able to reduce barriers and identify opportunities in a more effective manner, which will have a positive impact on the way we conduct business.
We believe that, by managing our risks, we will develop a range of options to help us through potential problematic situations. Most business rarely discusses "risks" openly, but SpectroCoin's team is fully aware of the upcoming challenges we will face.
Cookie compliance
If you have visited SpectroCoin's website lately, you have noticed a new pop-up showing up on your screen. Like any other platform, SpectroCoin and its partners use cookies to ensure the website runs smoothly and to analyze its traffic, however, you may disable cookies if you wish to.
Please note that by disabling cookies you will prevent some parts of the website from working correctly, i.e. Referral program. To know more about our policies make sure to read our Cookie Policy.
The recent developments are aimed at strengthening SpectroCoin's platform in preparation for upcoming regulatory changes and for the improvement of our customer experience. For SpectroCoin, the ability to understand fraud patterns and trends is a vital feature of a financial service provider.
That was quite a bit of information to get through and we are glad that you made it all the way to the end. Where to go from here? We highly recommend checking the previous Development updates on our blog.