We are proud to have built a strong base of over 1 million customers who have put their trust in SpectroCoin. Our community has always been a key helper in our development, driving us to deliver the best solutions in the cryptocurrency space.
To encourage our customers to spread the word about our services even louder, we presented a referral program that allows users to earn rewards for new people introduced to our platform. Today, we will provide an overview of our referral program and explain how to customize your SpectroCoin referral link.
How does the SpectroCoin referral program work?
Simply put, our referral program is designed to reward users for new people or companies they invite to SpectroCoin. For an invited person or company to become a user's referral, they must register through the referral link that you can find in the Referral section of your account.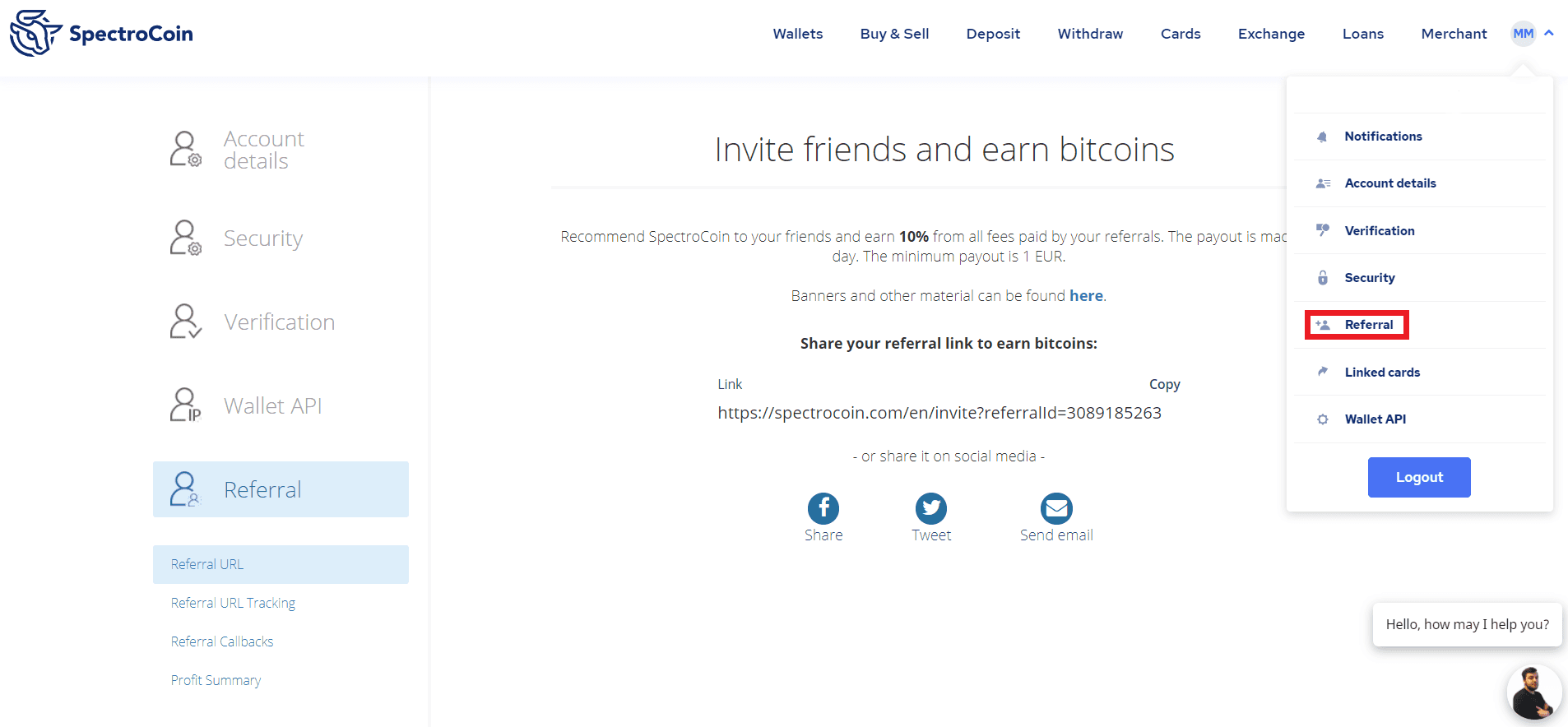 After your referrals have signed up to SpectroCoin, you will receive 10% of their fees paid while using our products. The minimum payout is 1 EUR. You will be able to track your earnings on the profit summary page. 
How to create a custom link at SpectroCoin?
If you decide to run multiple referral campaigns on different websites or forums, it might be useful to know where exactly your referrals come from. For this reason, we offer an easy way to track multiple sources without any developers involved. 
Customized referral links are also beneficial if you run a business. You can create various contests or reward your loyal customers who join SpectroCoin through your referral link. 
To customize your referral link, navigate to the "Referral URL Tracking" section of your account. Here you will be given a link that you can adjust depending on where you want to use it. For example, if you are going to recommend SpectroCoin in your YouTube, Twitter and Facebook channels, you can design three different links by inserting social channels' titles instead of"xxx".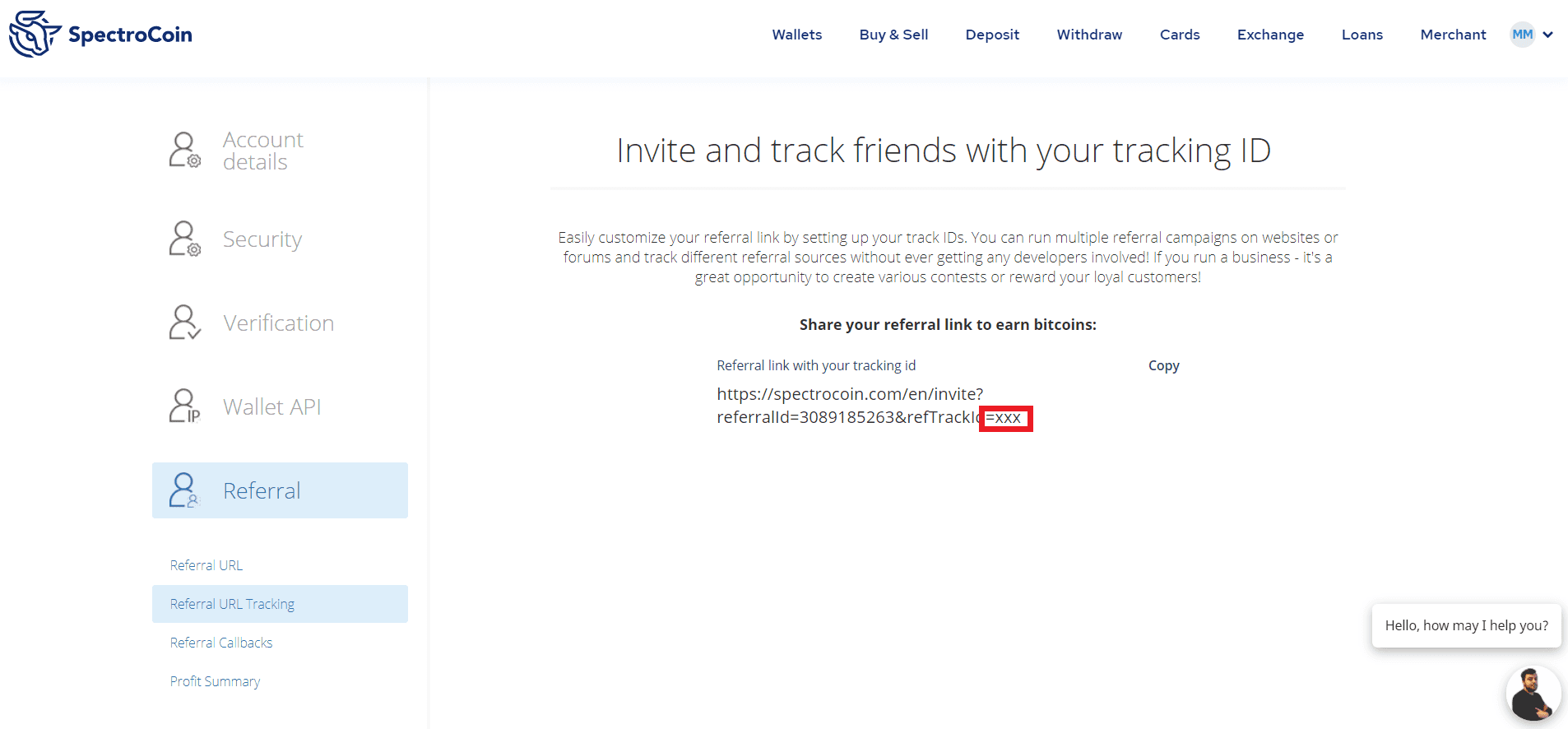 After new users have signed up through your referral link, you will be able to see what channels they have come from on the same page below your referral link.
Try out customized referral links yourself and invite your friends to enjoy SpectroCoin! 
If you have more questions regarding SpectroCoin referral program, get in touch with our 24/7 customer support via the LiveChat bubble on our website or drop us an email at [email protected].