Our aim at SpectroCoin is to provide customers as broad a choice of instant payment methods as possible. In this sense, e-wallets such as Skrill, Neteller, Payeer or Perfect Money come as a primary option to send or receive fiat currency at SpectroCoin.
While the said methods are popular among the crypto community, some fees are still associated with them. This way, the Advanced Cash (Advcash) option comes in, offering fiat transfers that are not only instant but also free of charge. 
Today, we are excited to announce that Advcash deposits and withdrawals are already available at SpectroCoin. In this blog post, we will explain how this method works and provide a quick guide on how to buy Bitcoin with Advcash. 
What are the benefits of Advcash? 
Advcash is a payment platform that allows users to send and receive multiple fiat currencies to and from their Advcash accounts. The Advcash method at SpectroCoin stands out from other payment options by giving the possibility to transfer Russian rubles (RUB) directly to and from SpectroCoin wallet, together with other most used fiat currencies EUR, USD, and GBP.
Also, as mentioned earlier, it is the cheapest option among e-wallets. In fact, Advcash deposits and withdrawals are entirely free. Thus, you do not have to spend extra to have your funds transferred in seconds. 
What is more, the Advcash option has no country restrictions – customers can use this fiat payment method in any part of the globe. All this combined, Advcash is a simple and highly convenient choice for everyone to deposit and withdraw to and from SpectroCoin account for free, in no more than a minute.
How to buy Bitcoin with Advcash?
Step 1. Verify your account. To buy Bitcoin with the Advcash method, you need to have a verified SpectroCoin account. Detailed instructions on the account verification process are available on our blog post. 
Step 2. Choose Advcash on the deposit section. Go to the "Deposit" section of your account and choose "E-wallets" on the left-hand view of your screen. Then, press on "Advcash". 

Step 3. Enter transfer details. Choose your preferred currency, insert the amount that you would like to deposit and press "Next". 

Step 4. Make a deposit. You will be redirected to the Advcash login page. Insert your credentials and confirm the payment afterward.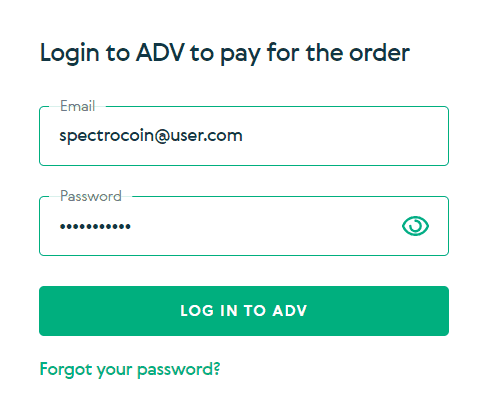 Step 5. Buy Bitcoin. Once the funds are in your wallet, enter the "Exchange" section of your account. Choose the amount of EUR, GBP, USD or RUB that you would like to sell for BTC. Finally, check our final suggested price and press "Exchange".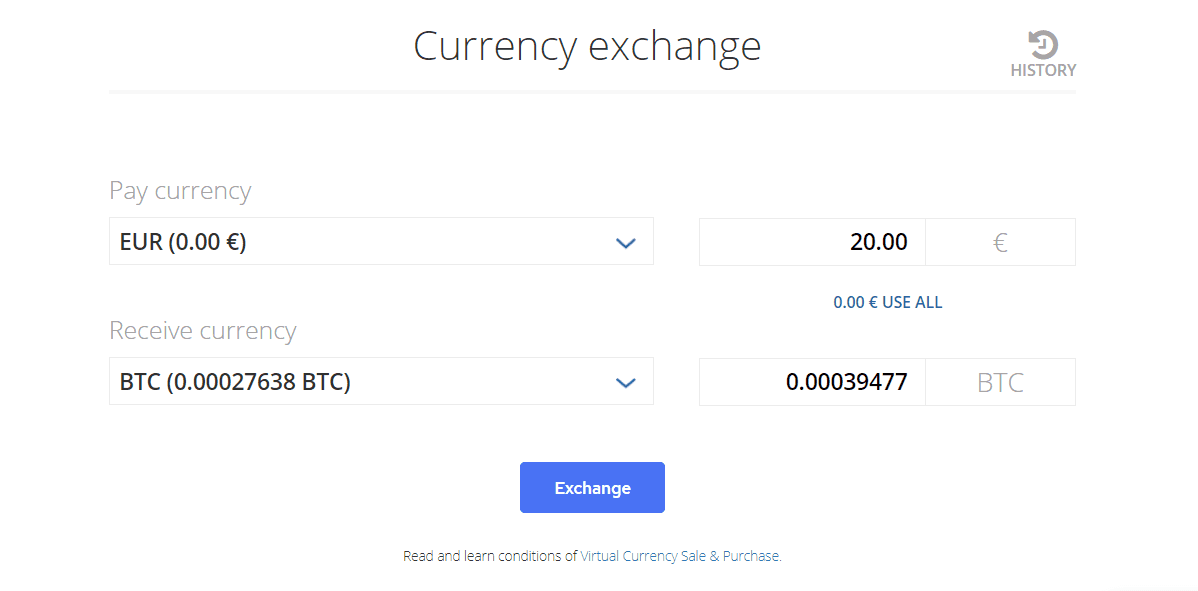 Congratulations, you have successfully purchased Bitcoin with the Advcash option! 
You can also watch a video tutorial on how to buy Bitcoin with Advcash on our YouTube channel. 
If you have more questions regarding Advcash deposits and withdrawals at SpectroCoin, don't hesitate to get in touch with our customer support through the LiveChat bubble available on our website or drop an email at [email protected].